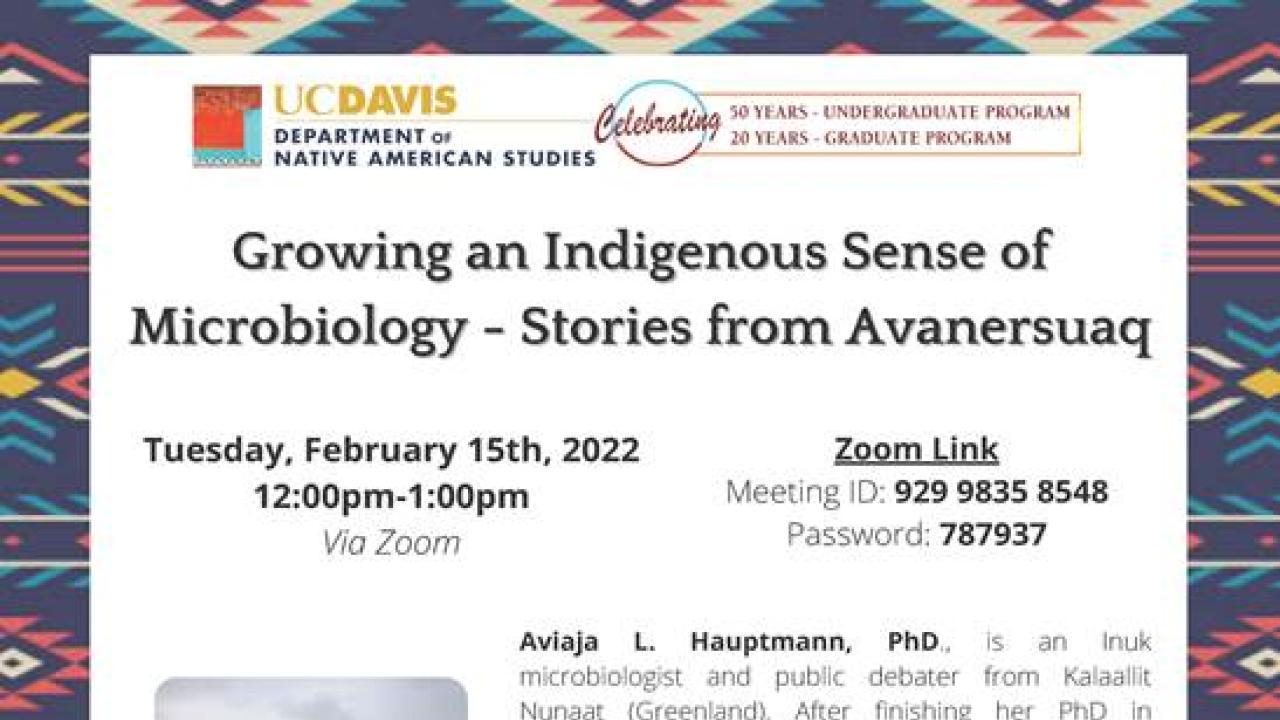 NAS Colloquium: "Growing an Indigenous Sense of Microbiology - Stories from Avanersuaq"
Speaker: Aviaja L. Hauptmann
Aviaja L. Hauptmann, Ph.D., is an Inuk microbiologist and public debater from Kalaallit Nunaat (Greenland). After finishing her doctorate in microbial metagenomics at the Technical University of Denmark in 2017, Hauptmann returned to her birth-town Nuuk to lead The Greenland Diet Revolution research project. Her research centers the animal-sourced Indigenous diet of the Inuit. For the past four years, Hauptmann's research focus has been the human and microbial culture of Inuit foods. She recently moved with her husband and two sons to unceded Patwin lands where she holds a position as a visiting postdoc at UC Davis. During her stay, Hauptmann is collaborating across disciplines including microbiology, Indigeneity and Feminist Science to explore the microbial potential and the importance of the Inuit fermentation culture.
Tues, Feb 15 @ 12:00 - 1:00 p.m.