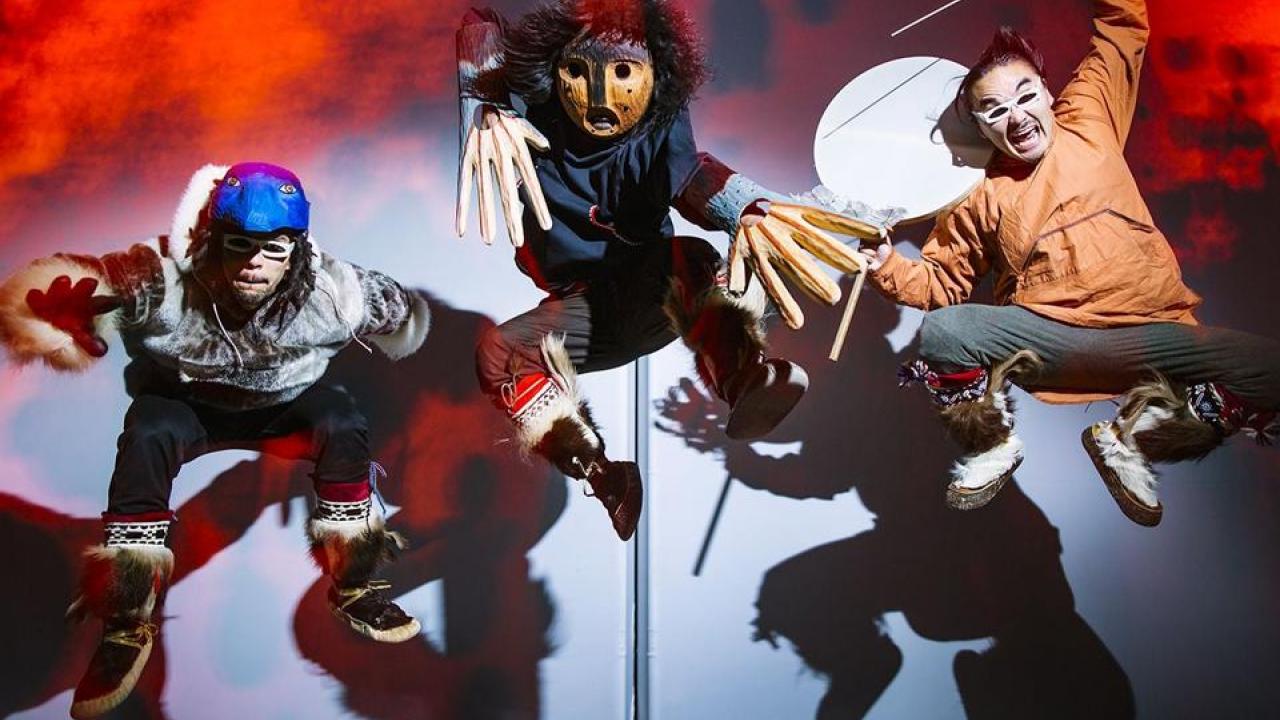 Location
Jackson Hall, Mondavi Center for the Performing Arts
Inuit soul music. Tribal funk. However you describe it, a Pamyua performance is a joyful expression of Indigenous culture. Formed in 1995, the group has created its own genre that merges traditional Inuit drumdance melodies with R&B vocal styles. Proud to represent Indigenous culture, the group believes unity is possible though music and dance and the members interpret Inuit traditions masterfully with joy and sincerity. The response to this message is tremendous as the group is a symbol of pride for Alaska's indigenous people and to all who see them perform. 
This performance is being presented as part of SHAPE (Science, Humanities and Arts: Process and Engagement), an Andrew W. Mellon Foundation-funded program in which UC Davis students encounter the humanities, arts, and sciences integrated to express and examine the power each holds as a means of responding to our world.
The SHAPE course, 'Radical Storywork: Performing Relational Approaches to Inuit Food Fermentation and Food Security' is co-taught by the Radical and Relational Approaches to Fermentation and Food Sovereignty research team.