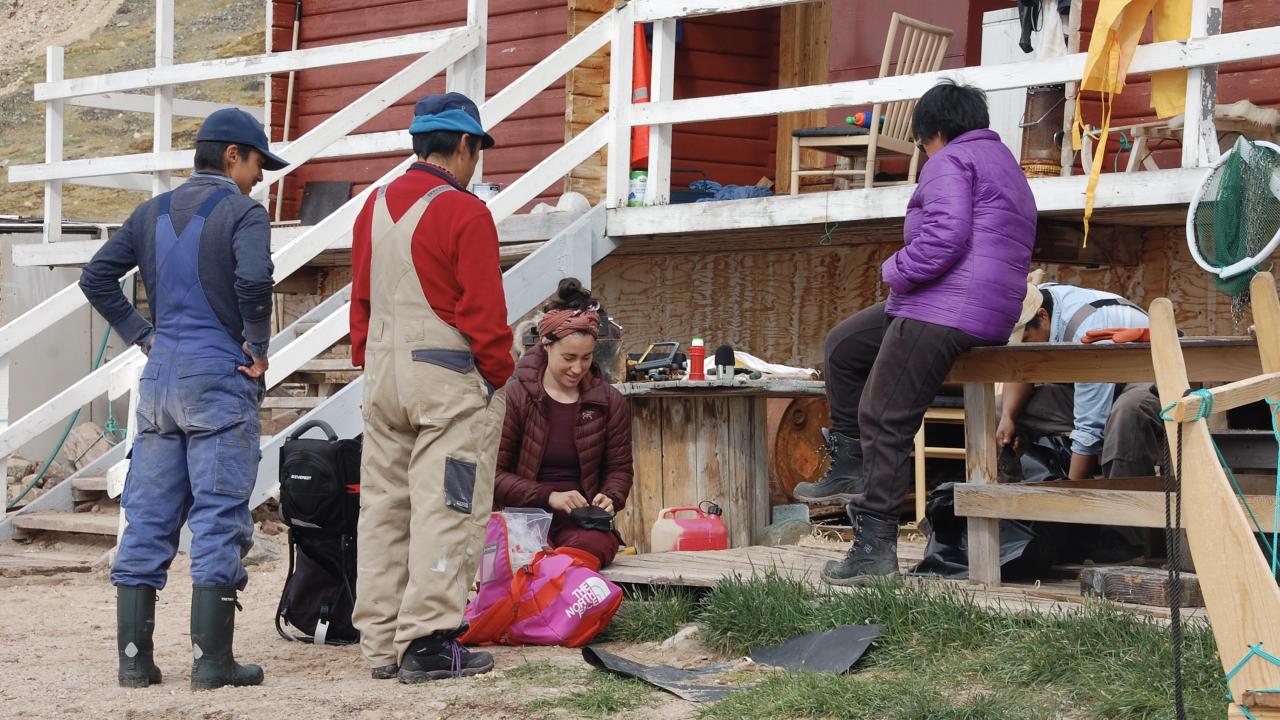 Our project, "Community Mentorship Program Pilot for Radical and Relational Approaches to Inuit Food Security" was selected as one of the seven projects supported by UC Davis Global Affairs for advancing sustainable development goals for a better future.
Read more on the Global Affairs website.
Jessica Bissett Perea, assistant professor of Native American studies in the College of Letters and Science, and Maria Marco, professor of food science and technology in the College of Agricultural and Environmental Sciences, and Stephanie Maroney, postdoctoral scholar and program manager for the Mellon Public Scholars Program in the Humanities Institute, are collaborating with Aviaja Hauptmann, a postdoctoral scholar from the University of Greenland, to contribute to SDG 2: Zero Hunger, SDG 3: Good Health and Well-Being, SDG 10: Reduced Inequalities, SDG 16: Peace, Justice, and Strong Institutions, and SDG 17: Partnerships.
The team is using the grant to engage in inclusive and collaborative transdisciplinary research with international communities and university partners to better understand, document, and share traditional Inuit subsistence lifeways and food preparation methods as a means to advance food security in the circumpolar Arctic. Their work blends scientific approaches, such as emphasizing microbiology in homes, with arts and humanities approaches that are Indigenous-led and Indigeneity-centered.